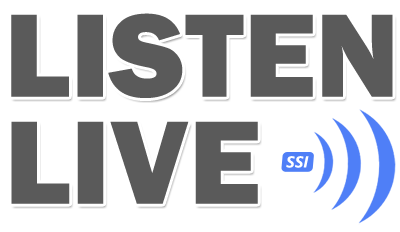 On your computer
And
Get the Tunein App for your Smart Phone and take us with you.
---
---
B&W Towing - 377-5421
We don't want your arms and legs, just your tows!
---
EVERY SATURDAY MORNING FROM 8:00AM- 11:00AM
On Gem 98.7 & WENY-AM 1230 & 1450
---
---
Get the best of the 80's and the 90's each Saturday night starting at 8pm with Kid Kelly and Backtrax USA on Gem 98.7!

Looking for Account Managers for Sales

Looking for a fun place to work, not stuck at your desk, unlimited earning potential. Be part of an established team with coaches to help you succeed! (even a free gym membership)

Sound Communications is an equal opportunity employeer.
2014 New York Giants Football Schedule

Date
Opponent
Time/TV
Tickets
Sunday
Aug. 3
Buffalo Bills (Preseason)
Fawcett Stadium, Canton, OH
8:00 p.m. ET
NBC
Buy
Tickets
Saturday
Aug. 9
Pittsburgh Steelers (Preseason)
MetLife Stadium, East Rutherford, NJ
7:30 p.m. ET
TV TBA
Buy
Tickets
Saturday
Aug. 16
at Indianapolis Colts (Preseason)
Lucas Oil Stadium, Indianapolis, IN
7:00 p.m. ET
TV TBA
Buy
Tickets
Friday
Aug. 22
at New York Jets (Preseason)
MetLife Stadium, East Rutherford, NJ
7:30 p.m. ET
TV TBA
Buy
Tickets
Thursday
Aug. 28
New England Patriots (Preseason)
MetLife Stadium, East Rutherford, NJ
7:30 p.m. ET
TV TBA
Buy
Tickets
Monday
Sept. 8
at Detroit Lions
Ford Field, Detroit, MI
7:10 p.m. ET
ESPN
Buy
Tickets
Sunday
Sept. 14
Arizona Cardinals
MetLife Stadium, East Rutherford, NJ
1:00 p.m. ET
FOX
Buy
Tickets
Sunday
Sept. 21
Houston Texans
MetLife Stadium, East Rutherford, NJ
1:00 p.m. ET
CBS
Buy
Tickets
Thursday
Sept. 25
at Washington Redskins
FedEx Field, Landover, MD
8:25 p.m. ET
CBS/NFLN
Buy
Tickets
Sunday
Oct. 5
Atlanta Falcons
MetLife Stadium, East Rutherford, NJ
1:00 p.m. ET
FOX
Buy
Tickets
Sunday
Oct. 12
at Philadelphia Eagles
Lincoln Financial Field, Philadelphia, PA
8:30 p.m. ET
NBC
Buy
Tickets
Sunday
Oct. 19
at Dallas Cowboys
AT&T Stadium, Arlington, TX
4:25 p.m. ET
FOX
Buy
Tickets
Sunday
Oct. 26
---
BYE
---
---
Sunday
Nov. 2
Indianapolis Colts
MetLife Stadium, East Rutherford, NJ
8:30 p.m. ET
ESPN
Buy
Tickets
Sunday
Nov. 9
at Seattle Seahawks
CenturyLink Field, Seattle, WA
4:25 p.m. ET
FOX
Buy
Tickets
Sunday
Nov. 16
San Francisco 49ers
MetLife Stadium, East Rutherford, NJ
1:00 p.m. ET
FOX
Buy
Tickets
Sunday
Nov. 23
Dallas Cowboys
MetLife Stadium, East Rutherford, NJ
8:30 p.m. ET
NBC
Buy
Tickets
Sunday
Nov. 30
at Jacksonville Jaguars
EverBank Field, Jacksonville, FL
1:00 p.m. ET
FOX
Buy
Tickets
Sunday
Dec. 7
at Tennessee Titans
LP Field, Nashville, TN
1:00 p.m. ET
FOX
Buy
Tickets
Sunday
Dec. 14
Washington Redskins
MetLife Stadium, East Rutherford, NJ
1:00 p.m. ET
FOX
Buy
Tickets
Sunday
Dec. 21
at St. Louis Rams
Edward Jones Dome, St. Louis, MO
4:05 p.m. ET
FOX
Buy
Tickets
Sunday
Dec. 28